About Us
St. Clair Glass has been serving many industries over the last fourty years
St. Clair Glass has been serving many industries over the last fourty years and is happy to have developed this continuing relationship. We have relied on word of mouth as our best means of doing business and therefore owe much of our ongoing success to our valued customers.
Our original store opened on St. Clair Ave. W. in 1965. It was founded by two brothers who were skilled in the trade since youth. The work ethic, knowledge and skills they brought to the company were positive factors in their success.
We are proud to have maintained this service-oriented approach which is appreciated by our loyal customers. In 1986, St. Clair Glass expanded to a bigger facility in Vaughan, Ontario and continues to be a family-run company.
Today St. Clair Glass is well recognized by our customers, suppliers and others in the glass industry as a reliable and experienced operation offering quality service.
We customize our specialty products according to customers' specific needs. Our knowledgeable staff aim is to listen and help our customers.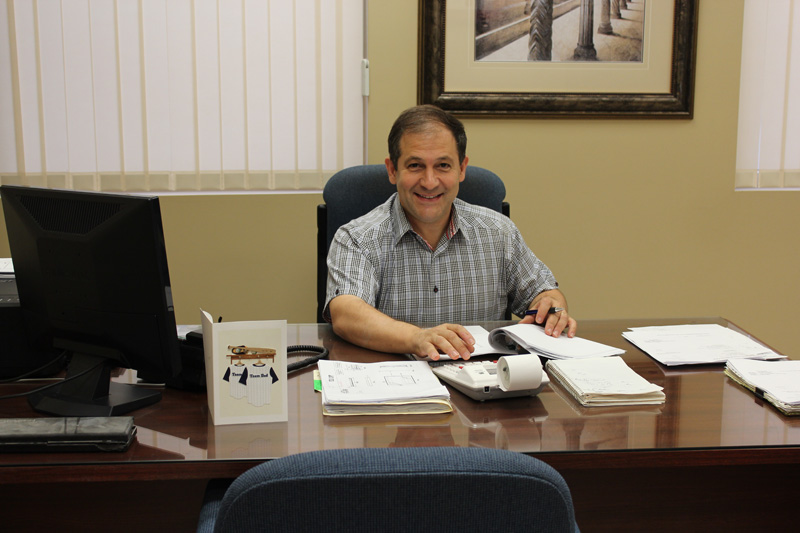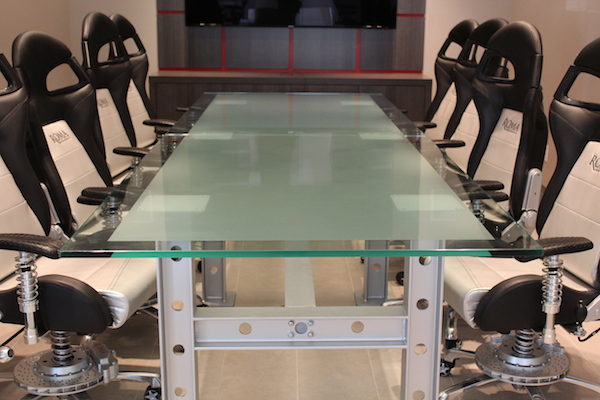 Our Mission
St. Clair Glass & Mirror aims to efficiently provide valuable and quality products at reasonable prices. To ensure optimal customer service, our qualified staff works diligently to satisfy our clients' needs. We believe in equality in and outside of the workplace, and we strive to create an environment where both customer and employee are part of the positive experience that St. Clair Glass & Mirror offers.
Why Choose Us?
It is important that St. Clair Glass build and maintain relationships with our customers by ensuring that their needs are satisfied. St. Clair Glass & Mirror employs our own installation staff to ensure quality and consistency.
3 Reasons to choose St. Clair Glass:
Not only do we create elegant or classic products in the home, but some of our best work is with interior offices, particularly in the dental, health and fitness sectors. For our glass, we offer the option of applying Enduroshield, a product to protect from hard water.
Our up-to-date, state of the art equipment ensures that we provide high quality products. We stay current with trends in the industry. St. Clair Glass is one of two glass and mirror companies in Canada to have brought in a state-of-the-art sandblaster from Europe. This machine ensures great accuracy and efficiency. The excellent in-house fabrication ensures high client satisfaction.
Much of our new clientele is by referral. We are proud to say that 80% of our new projects are because of our excellent reputation.
Industries Served
RENOVATION
CONSTRUCTION
DENTAL AND MEDICAL
OFFICES
HAIR SALONS
COMMERCIAL
RESIDENTIAL
CUSTOM HOMES
INTERIOR DECORATORS
INTERIOR DESIGNERS AND DECORATORS 
St. Clair Glass is pleased in its accomplishments over the last four decades.  We have provided products and services in many industries.
We would like to thank our customers, suppliers and experienced staff.  If it were not for you, St. Clair Glass would not be where it is today.
Our Showroom
Our showroom and operation is located north of Toronto in the City of Vaughan, just west of Jane Street., on the North side of Langstaff Rd.
St. Clair Glass carries a selection of products and various sample glass and mirrors to choose from in order to meet the customers' unique need. Whether it be a supplied only product or installed product, it may be worthwhile visiting our showroom before any other decision is made.
St. Clair Glass and Mirror Corp.
116 Corstate Ave Unit B
Vaughan, Ontario
L4K 4X2
Email: info@stclairglass.com
Ph: 905-760-2233
Ph. & Fax: 416-654-6016
Popular products:
Showers
Vestibules, Partitions and Entranceways
Glass Railings
Doors
Wall Mirrors
Back-painted Glass
Sandblasted and Patterned glass